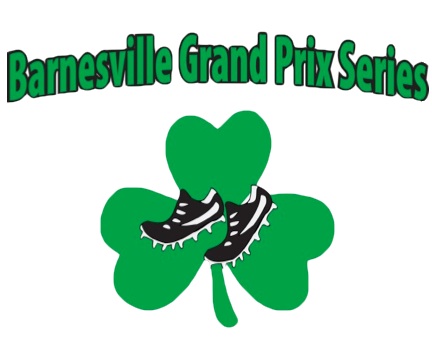 This is the list of participating races:
Those who finish 3 out of 4 races are eligible for $25 in Barnesville Gold. Barnesville Gold is the same as cash and is good at most businesses in Barnesville. A total of six prizes will be awarded at this level.
Those who finish all 4 out of 4 races are not only eligible for the six $25 prizes but also an additional two prize packages consisting of $50 in Barnesville Gold PLUS a free entry to a Barnesville race of their choice in 2016. They will also receive an exclusive trophy and/or some sort of running gear, e.g., hat, gloves, toboggan, shirt, bag, etc. Limit one winner per eligible participant. Winners will be drawn by an independent party, namely the President of the Barnesville Area Chamber of Commerce or his/her duly-appointed representative at a date yet to be determined (normally after the New Year holiday). Winners will be notified by phone. Winners and all eligible participants will be tracked and posted on this web site as well as our Facebook Page.
Awards